Our Facilities
The George Washington University (GW) Nanofabrication and Imaging Center (GWNIC) is centrally-located on GW's Foggy Bottom Campus. GWNIC equipment and services are open to the GW community and external users.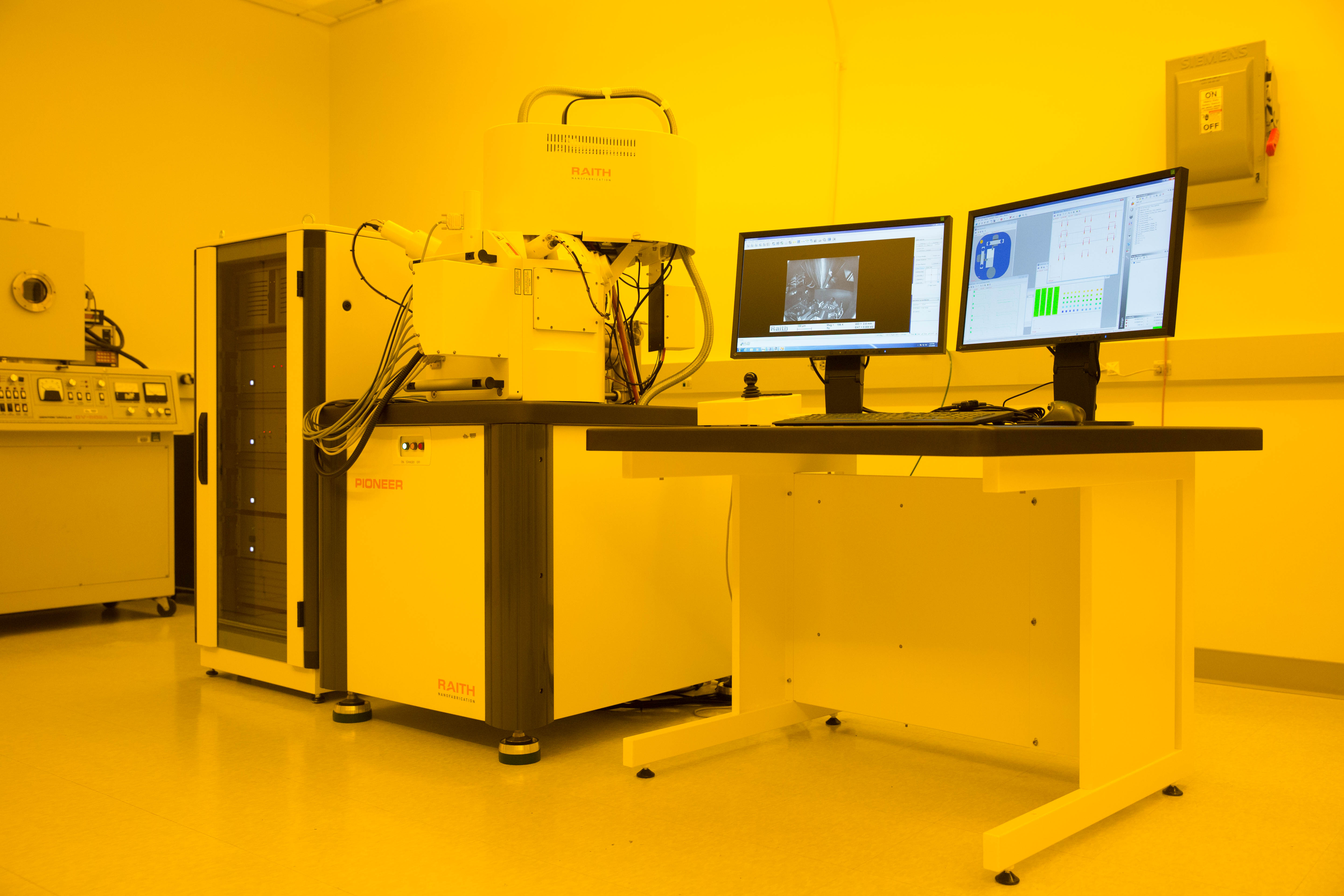 The GWNIC Nanofabrication Suite features state-of-the-art equipment for lithography, deposition, etching, thermal processes, measurement and characterization.
Highlights of the Nanofabrication Suite in Science and Engineering Hall
Approximately 5,000 sq ft of Class 100 cleanroom
Adjoins an approximately 4,000 square foot microscopy suite
Slab-on-grade construction to minimize vibrations
Passive and active shielding to prevent electromagnetic interference
Learn more about our nanofabrication equipment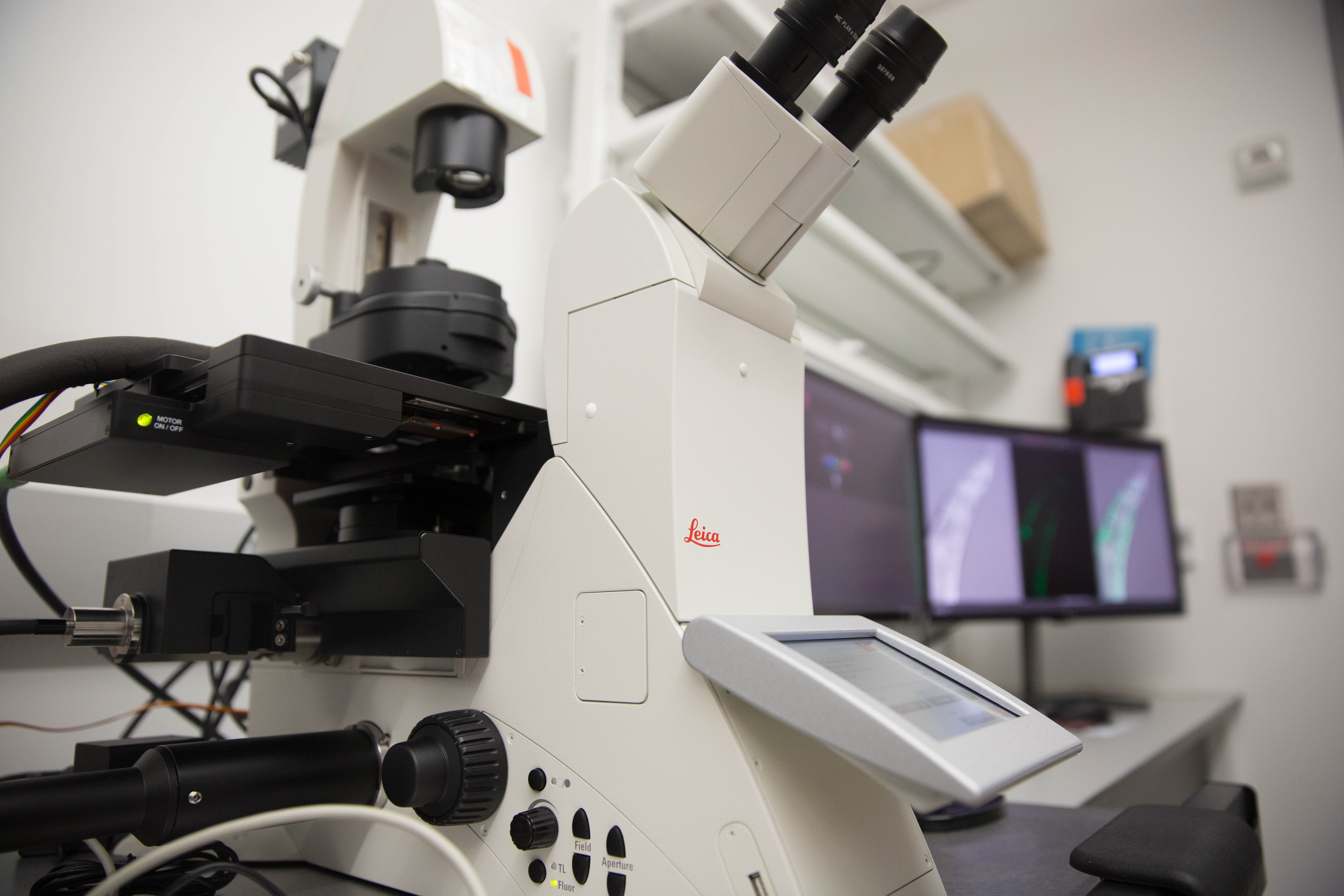 The GWNIC Imaging Suites provide university-wide core resources for acquisition and analysis of microscopic images and data. Together, the suites feature light microscopy, confocal microscopy, transmission electron microscopy (TEM), scanning electron microscopy (SEM), focused ion beam scanning electron microscopy (FIBSEM) and infrastructure for preparation of microscopy samples utilizing the latest and most precise sectioning tools.
Highlights of the Imaging Suite in Science and Engineering Hall
Approximately 4,000 sq ft
Adjoins an approximately 5,000 square foot Class 100 cleanroom
Slab-on-grade construction to minimize vibrations
Passive and active shielding to prevent electromagnetic interference
Highlights of the Imaging Suite in Ross Hall
Approximately 1,500 sq ft
Renovated in 2013
Features lab bench space, biosafety hood, a microsurgery lab, a Vibratome for sectioning and a cell culture incubator
Learn more about our microscopy equipment